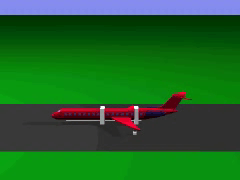 Problem Graphic
Engineers need to test the wing of a new aircraft before actual flight testing. To simulate the lift force during flight, a hydraulic jack applies a force of 4,500 lb at on the wing.
What is known:
The wing weight is 165 lb/ft.
The wing length is 54 ft.
The hydraulic point load is 4,500 lb, and is located 49 ft from the wing root.