This rule can be better understand by calculating

.
Let u = 5x2 + 7. The derivative of u with respect to x is
du/dx = 10x
Rearrange the above equation gives
du = 10xdx
The new limits of integration can be calculated. When x = 0, u = 7 and when x = 1, u = 12. Therefore,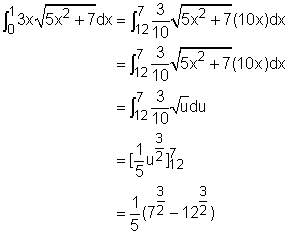 It is obviously that the substitution rule provides an easy way to calculate the integral of a function.